Offering testing services of Electro-technical Equipment (Electrical, Electronics, Telecom etc.) and Components for compliance to National and International standards.
Welcome to Conformity Testing Labs Private Limited
Conformity Testing Labs Pvt. Ltd. (CTL) is a company established in 2012 owning a Chain of Best-In-Class ISO/IEC 17025 accredited test laboratories. The labs have been set up with an objective to provide quality testing services using well equipped infrastructure with the help of qualified professionals.
CTL is an emerging center of excellence in Testing. Its two labs are currently located in Delhi. The facilities hold state-of-the-art test equipment specializing in:
Electro-Technical
Solar
Ingress Protection
Insulation
Photometry
Environmental
Durability
Medical Equipment
Machinery Testing etc.
Facilities are Accredited to ISO/IEC 17025 by NABL and largely recognized by the Bureau of Indian Standards (BIS). CTL is engaged in Safety Testing & Performance Testing in the fields of Electrical & Electronics, Mechanical, IT, Photometry & related areas. The test results of CTL are internationally accepted under provisions of International Agreement signed by NABL. The labs hold a credible position with various Indian Regulators, and work for total customer delight.
First Private lab of Indian origin and recognized by BIS for conducting safety testing of notified electronic products
Accredited & Recognized Services
Senior management with rich experience of working with BIS, NABL, industry and government departments
Trained & Qualified Test Engineers
Complimented by young leaders in the field of Marketing & Management
BIS, CRS, BEE, CE Regulator accepted Testing
World Class Test facility with Controlled Environment, Efficient Delivery & Credible Results

Our Vision
To evolve credible, accredited, recognized & designated chain of test laboratories, offering conformity assessment services with international standards at Indian Prices.
To enable India evolve as a hub for testing services in the field.
To be designated Conformity Assessment Facilities for bilateral & multilateral trade requirements.
Certifications & Recognitions
Accreditation by NABL as per standard ISO/IEC 17025:2005.
Recognition by Bureau of India Standards Central Laboratory for different products covered under Compulsory Registration Scheme, and ISI Scheme etc.
Recognition by Bureau of India Standards Central Laboratory for IS 16333 (Part-3):2017.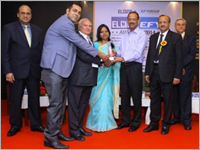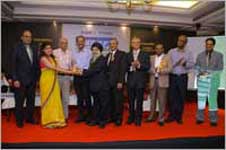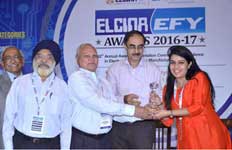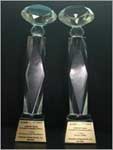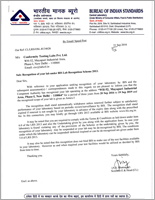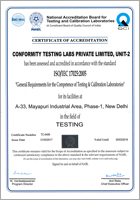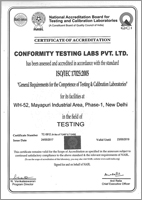 Latest Trade Offers
Being a customer centric organization, we are involved in offering Testing For BEE Star Rating in New Delhi, Delhi, India. Testing Capability For B..
We are known for offering Testing For Compulsory Registration Scheme (MeitY) in New Delhi, Delhi, India. IS 13252(Part 1):2010 Automatic data pro..